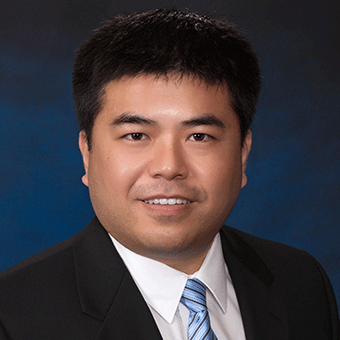 Dr. Huang started his career as a scientist in the field of cancer and stem cell research, where he was committed to making discoveries that would benefit patients and translate to clinical use. Dr. Huang obtained his Ph.D. in biomedical sciences from Tsinghua University, Beijing, where he graduated with honors. He then moved to New York to complete his research postdoctoral fellowship in Neuro Oncology at Weill Cornell Medicine.
His background as a scientist and desire to help patients led him to pursue a career in dentistry. Dr. Huang later earned the degree of Doctor of Dental Surgery Cum Laude from the State University of New York at Stony Brook, and he was inducted to Omicron Kappa Upsilon – the National Dental Honor Society upon graduation. Following his training in general dentistry, Dr. Huang went on to complete specialty training in endodontics at the University of California, San Francisco, where he continues to teach as a faculty member.
As a clinician, Dr. Huang is committed to providing the highest standard of care using the best available technology. Outside of clinic, he enjoys spending time with his wife and two kids exploring the Golden State.