We partner with your dentist to provide you with the highest quality of endodontic care available in a compassionate and professional environment
Throughout our website, you will find an abundance of information about our practice, procedures we provide, and dentistry in general. Please explore and learn as much information as possible in order to make important, informed decisions regarding your oral health and treatment options.
We strive to develop strong, trusting relationships with all of our patients. You have been sent to us for special endodontic treatment. We want to provide that treatment in a warm and caring environment.
We look forward to seeing you.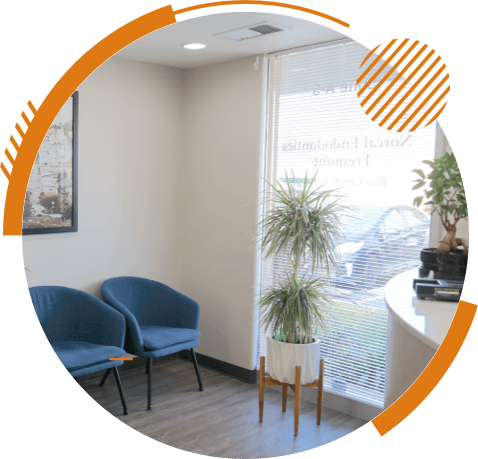 Endodontic Treatment
Endodontic Retreatment
Endodontic Microsurgery
Endodontic Treatment
A root canal is one of the most common dental procedures performed – over 15 million every year.
This simple treatment can save your natural teeth and prevent the need for dental implants or bridges.
At the center of your tooth is pulp. Pulp is a collection of blood vessels that helps to build the surrounding tooth. Infection of the pulp can be caused by trauma to the tooth, deep decay, cracks and chips, or repeated dental procedures. Symptoms of the infection can be identified as visible injury or swelling of the tooth, sensitivity to temperature or pain in the tooth and gums.
Endodontic Retreatment
Endodontic Microsurgery