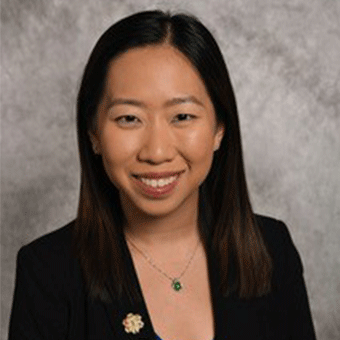 Dr. Julia Cheung graduated from the University of California Santa Cruz with a Bachelor's degree in Molecular Cell and Developmental Biology. She attended the University of Pennsylvania School of Dental Medicine where she received her doctorate in dentistry. After finishing her doctorate, Dr. Cheung then continued her education at Columbia University College of Dental Medicine to train as an endodontist.
At the University of Pennsylvania, Dr. Cheung graduated with multiple honors and awards including the American Academy of Oral Medicine Certificate of Merit and the Drs. Samuel and Louis Rossman Endodontic Scholarship Fund. Dr. Cheung also has given lectures nationally in dental conferences and at dental schools.
She has been active in organized dentistry and has served as Trustee, President, and other executive board member roles for multiple dental organizations. Currently Dr. Cheung is a member of the American Dental Association, American Association of Endodontists, and the California Dental Association.
Dr. Cheung has conversational proficiency in both Mandarin Chinese and Spanish.
Dr. Cheung is committed to providing the highest quality of care for her patients with compassion and patience. Outside of the office, Dr. Cheung enjoys competing in synchronized ice skating nationally. She also loves the outdoors and hikes frequently with her fiancé Cooper.